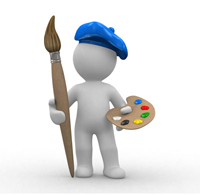 Qualitative works of graphical design will help you to achieve your goals. It will increase your popularity and interest about services you offer. Use the services of graphical design to become observable!
Works of graphical design can be very different and requests of clients can differ too. The costs of the works are quoted individually for every project. Contact us and describe your preferences to get to know about the price of your graphical design.
Contact us to receive the offer.