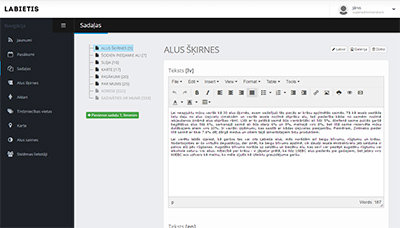 Company SIA "PRO IT Solutions" was founded in 2012 and it unites software developers who have worked in IT field for many years. Our aim is to provide qualitative IT services and user support for our clients.
The main direction of the company is the development of network solutions still also doing different kinds of advertising design services.
We not only develop different IT solutions for our clients but also create and develop our projects. Therefore we are opened for collaboration in development of different interesting and perspective projects.