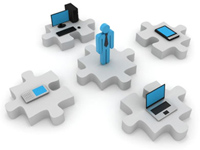 SIA PRO IT Solutions offers development of network solutions, advertising and service. We develop:
Websites
Networks
Internet stores
Games
Banners
Android applications
We offer to develop and improve our projects regularly as well as update and remake current projects. We give one year warranty to all our projects.
Contact us to get to know how we can help you.